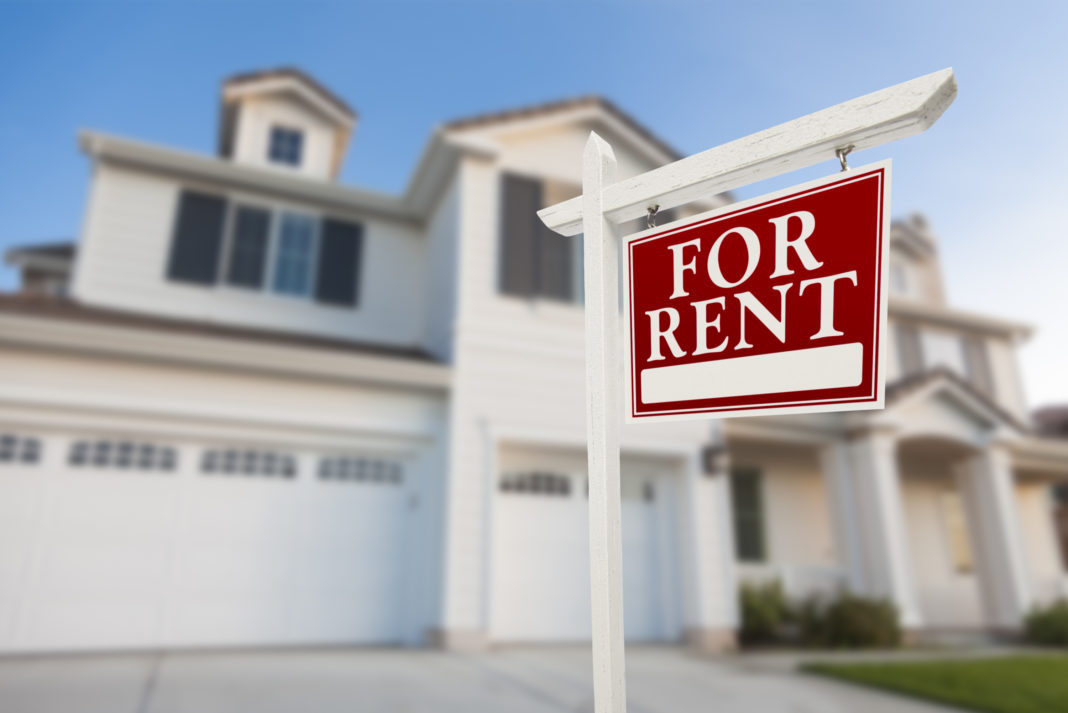 An empty rental property can cause your stress levels to rise. It can ruin a perfectly good summer. It can send your anxiety into overdrive! When your vacant home sits empty, it costs you money every single day that it doesn't have a tenant. So what can you do to minimize the symptoms of a vacant investment home?? It's time to start marketing.
The key to reducing the amount of time that your property sits vacant is acting quickly and effectively in getting the property ready. Marketing appropriately to attract prospective tenants who are ready to sign a lease agreement is crucial. It's also important to remember that you want quality tenants who will respect your home and the lease so you don't put your cash flow further at risk. Here are our tips on effectively marketing your vacant rental property.
Act Immediately
In most scenarios, your tenants should give you at least a 30-day notice that they are moving out. If the end of the lease is approaching, you can try and ask them even earlier. This gives you a month to begin your marketing efforts while the property is still occupied with rent being paid. Notify your current tenants in writing that you will be showing the property to people throughout that time period. Make sure that you are considerate and give them enough notice so they don't feel uncomfortable or like they're being pushed out. If they resist or argue with you about showing the home to other people while they are still there, remind them about state laws that allow you as the landlord to show the home with proper notice.
Preparing To Market Your Home
It's vital that you take all of the necessary steps to set yourself up for success before you begin marketing your home. This is a great time to make sure that your rental is priced correctly. An experienced Property Manager can provide you with a rental price analysis and give you comps from similar homes from the same neighborhood to help you decide the best price point for your rental. The amount that you charge needs to be competitive for your area in order to attract quality tenants, but also needs to ensure that your costs are covered.
Take a close look at your rental home and write down any maintenance or repair issues that you see. If you need to charge your current tenants for damage, take photos and document everything. Schedule any maintenance or upgrade vendors to happen as quickly as possible after the current tenant moves out. Pay special attention to paint and the carpets. A new coat of paint and clean flooring can make a world of difference when showing your rental to prospective tenants. Make sure that you take marketing photos as well.
Marketing Your Property
Now that your rental house is being prepared to rent out to new tenants, it is time to get to the actual marketing. There are a ton of websites out there that can reach people looking for rentals. At A Level Up Realty LLC. we market homes on more than 100 different websites in order to reach the most people. If you are doing it yourself, choose which ones work for you. When posting your ad, make sure that you use enticing marketing copy and use attractive photos. The photographs should ideally show a clean, empty rental. Make a list of all of the features your rental property has to offer, starting with the obvious things like number of bedrooms and bathrooms. Then, move on to amenities and what makes your property special. Is it close to the highway? Downtown? What school district does it reside in? Include anything that you think would stand out to a quality tenant.
Don't forget to put a sign out front for people driving by. Even if someone isn't looking to rent themselves, they may refer someone. If your rental is located in a cul-de-sac or at the end of a quiet street, consider putting a sign up nearby on a busy street with an arrow pointing the way. Once the leads start coming in, BE PREPARED to answer your phone, text or email. Communication is key to getting prospective qualified tenants into your rental property.
If this all seems like more trouble than you want to deal with, talk with a Property Management Company. A Level Up Realty's Property Management actually handles all of this for our clients, from move-out inspections with current tenants to coordinating repairs to marketing the empty home. We work fast and aggressive to make sure you never lose not even a month of proceeds!
Have a home in southern Arizona that's Ready for Professional Property Management call A Level Up Realty LLC. Today.
520-332-4114.