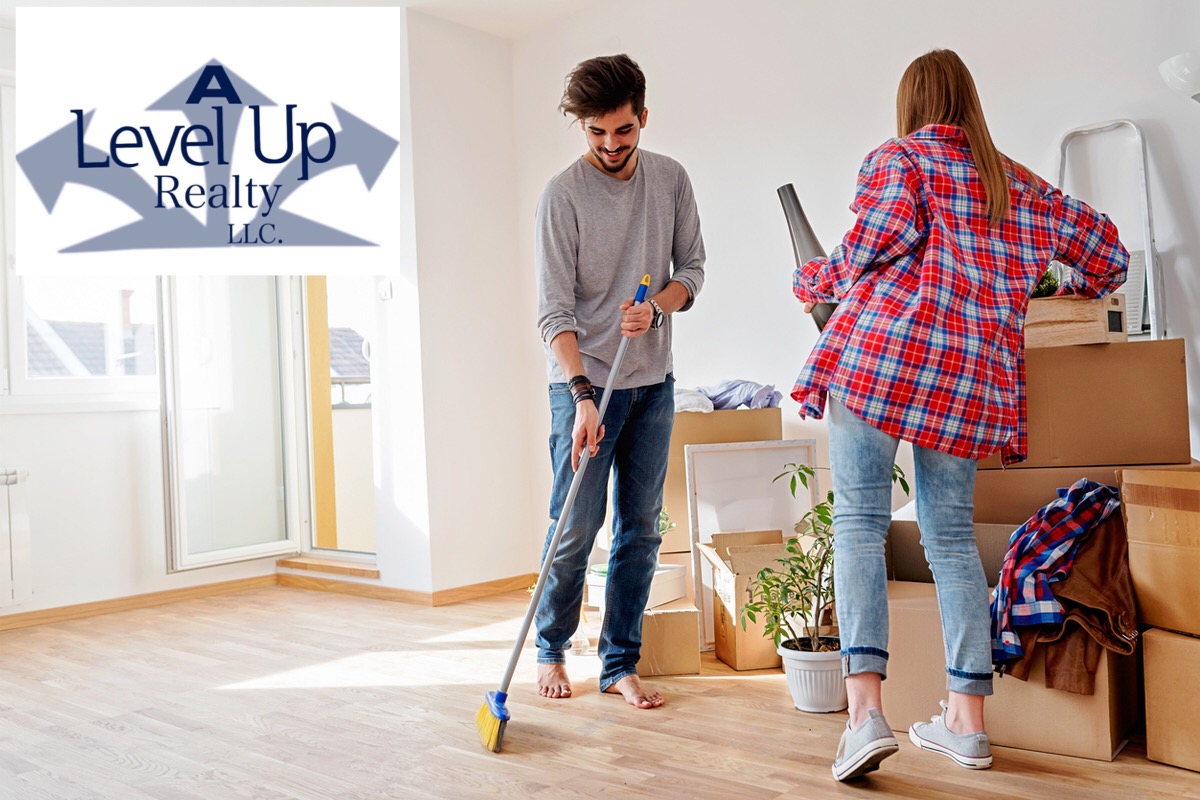 The move out process can be a stressful situation for both tenants and owners. Tenants are in the process of packing and moving while trying to still take care of their normal day-to-day responsibilities. Owners have to worry about vacancy and re-marketing expenses. In order to get through this would be stressful situation it is important to take steps to make it smooth sailing.
Tenant's perspective
Tenants need to make sure that they know what is expected at the time of move out. Nothing will take the wind out of your sails faster then losing money out of your security deposit when you don't expect it. Here at A Level Up Realty we provide guidelines for our tenants to let them know what we are looking for when we do the move out inspection. Making sure to be proactive and review these instructions and getting clarification prior to the last few days of occupancy is key. The move out inspection is a time for documenting the condition of the home at the time of move out. The tenant at move in should have documented anything that was pre-existing in their move in inspection paperwork. This will help the tenant to ensure that they are not mistakenly charged for something that was there at move in. We also offer the tenant the right to be at the inspection. It is important to contact the move out inspector to confirm the day and time that it will be done so that you can be present as needed. Once the tenant hands over keys we want them to feel confident that they know what was expected of them and they have been able to meet those expectations. It is also important that tenants realize that they are also responsible for working with leasing agents to show the home the last 30 days of the lease. It is a busy time for tenants but it is also an important time for the owner to start the re-market process.
Homeowner's perspective
For owners they have their own set of concerns as a lease end date nears. How long will the home be vacant? What will the condition of the home be when the tenant moves out? Will I get the same quality of tenant? With so many moving pieces it is important that owners are aware of the process as well. The re-marketing of the home takes place the last 30 days of the lease. A Level Up Realty LLC will do a rental analysis of the home to provide a recommendation for a rental price. Confirming that price and what is included with the rent will help to confirm that we are ready to market the home. It is also important to know what helps a home to rent faster. Homes that are in need of paint and carpet typically take longer to rent. Having a game plan of what you need and/or want to do prior to the tenant moving out will help your home to be rent ready faster. At A Level Up Realty LLC. we walk the property in the last 30 days to try to provide necessary information to our owners of what the condition currently is. Tenants are responsible for cleaning and tenant caused damage and owners are expected to take care of normal wear and tear of the home. Paint in homes is estimated to be good for seven years with normal wear and tear. If it has been longer than that it is time to consider repainting the home. Carpet life expectancy is based off of the manufactures recommended life span. Up keep on a rental property ensures that the owner will be able to continue to rent the home quickly and will retain its value. The final step to making sure that the move out process is a seamless process is to make sure that utilities are set up to start in the owner's name for the day after the lease end date. This will ensure that there is no delay in work on the property as well as for showings.
The transition during a move out is full of moving pieces and issues can come up even with the best planning. It is important that tenants, owners and the property management team are communicating when the issues come up. Knowing the process and providing informative communication will lead to smooth sailing for tenants and owners alike. For more info Hit the messages button and Send us a message today!