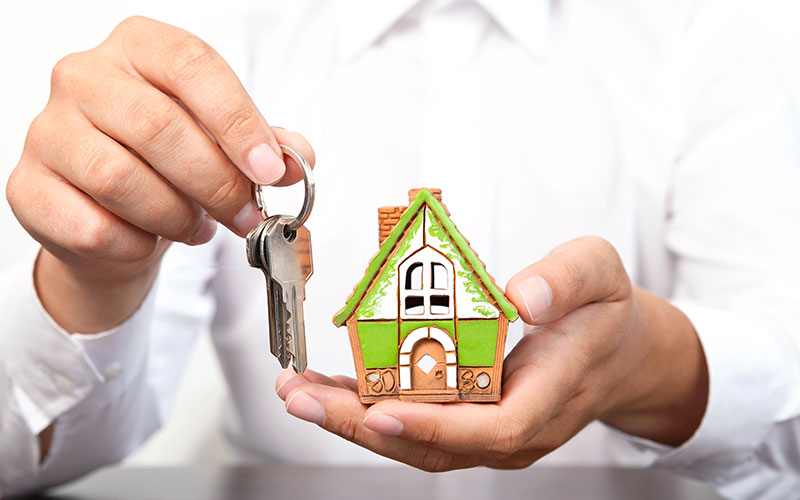 Approximately 22 million people in the United States today self-identify as landlords. This may mean they have at least one single family home they regularly rent out.

The decision to invest in rentable property is one increasing numbers of Americans are making today. A full 11 percent of Americans either currently own investment real estate and three percent of these state they have plans to acquire more within the next year.

But do all of these people have time to manage the real estate they invest in? And how many landlords really feel well-suited to the task of managing the properties under their care? This is a critical choice to make on the journey from investor to landlord: whether to self-manage a rental property or hire a property manager to do the same.

What It Means to Self-Manage a Rental Property

For people who have children, they know first-hand how their role changes as their children grow up. At the very beginning, their children rely on them for everything – literally. Then, as the first few years pass, their children begin to learn basic skills such as walking, talking, brushing their teeth and getting dressed.

By the teenage years, those former little ones are largely self-sufficient, at least from the outside looking in. And by the time they are old enough to take their first sip of alcohol, some of them have already become parents themselves!

This analogy looks pretty rosy from a parental perspective – yes, that baby will need tons of TLC pretty much around the clock, but it won't last forever.

Unfortunately, this is not the case when it comes to being a landlord that manages a rental property. That rental property never grows up. It will always need someone who looks after it, maintains it, calls in the pros to do inspections and repairs, handles the legal paperwork, provides muscle when warnings or evictions become necessary and ensures there is always a warm, paying body living inside its walls.

This continues from the day of acquisition until the landlord decides to sell the property to someone else. Here, it goes without saying that it can be pretty challenging to try to hold any other kind of job in a different industry and be a self-managing landlord too.

A Day in the Life of a Self-Managing Landlord

For a self-managing landlord, the list of basic tasks remains the same whether there is one or several properties to manage.
These tasks include the following:

– Maintaining the grounds, landscaping and the interior of the property
– Listing the property for rent in all relevant locations (online and offline)
– Marketing the property for rent
– Staging the property for rent (where applicable)
– Answering calls and emails from prospective tenants and scheduling showings
– Creating and updating an active lease agreement
– Creating and updating supporting legal documents including a pet policy, a lead paint policy (where applicable), and a move-in/move out property checklist
– Ordering credit and background checks on prospective tenants
– Executing lease and supporting agreements with prospective tenants
– Ensuring rents are collected on time and in full and taking action where necessary when a tenant cannot or will not pay rent
– Responding to tenant complaints or service requests
– Taking legal action as may be necessary when rent is in arrears or a tenant violates the terms of the lease agreement and an eviction is needed
– Vetting and hiring contractors to make repairs and do maintenance as needed
– Managing move-outs and move-ins between tenants
– Keeping each property continuously rented

This is a long list of tasks! The list can be multiplied by the number of properties being managed.

What It Means to Hire a Property Management Company

Many more people wish to invest in real estate property than wish to hands-on manage that property. And in truth, the two are very separate tasks that often require very different skill sets.

For individuals who enjoy all the daily details of property upkeep and tenant relations, self-managing a rental property can be a dream job.
But for most, investing in real estate is more about achieving bigger picture goals such as generating passive income or retiring early. In other words, they don't invest in real estate because they love the nitty-gritty of all things real estate.

For these folks, it just makes smart business sense to hire a property management team like A Level Up Realty LLC. to oversee and handle the daily life of their investment properties. In this scenario, real estate investors continue to do what they do best: manage their investment funds well to achieve their life goals, and property management teams do what they do best: manage properties effectively and affordably.
For many real estate investors, ultimately it boils down to calculating out the value of an hour of their time. If they can earn more and be happier doing something other than self-managing an investment rental property, it then becomes a slam-dunk decision to leave the day-to-day landlord responsibilities in the hands of a team of experts trained to excel at property management.

If you're ready to leave the daily Management to the Professionals, get started with a Free Rental Consultation. A Level Up Realty is a leader in Southern Arizona property management, with a focus in customer experience and full-service management. Call 520-332-4114 today!