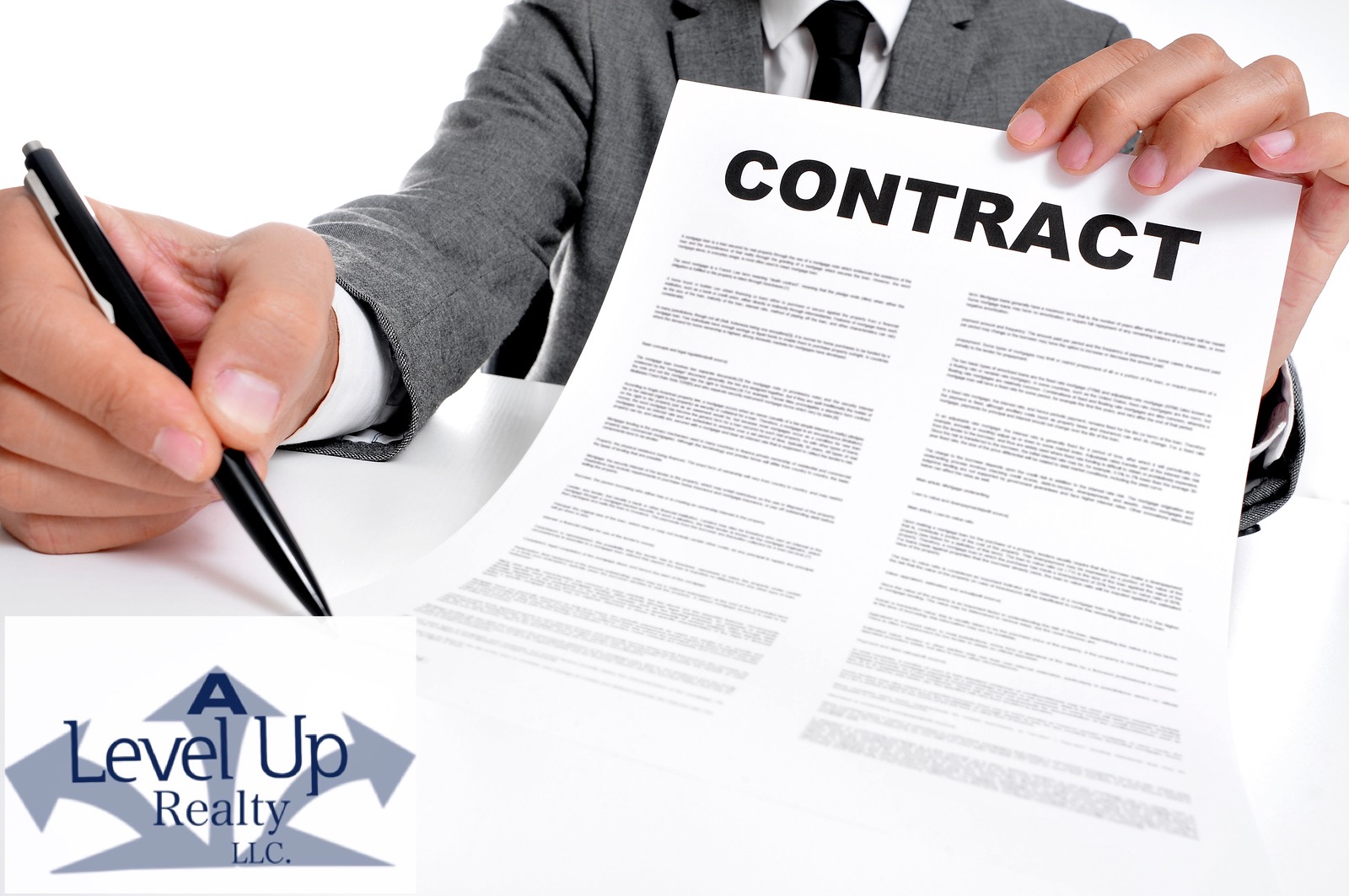 "Referencing a Sample Rental Agreement in Preparing a Rental Agreement"
You're probably wondering why there are many sample rental agreement templates on the internet.
If you search for a rental agreement, there are be dozens of websites offering templates for it.
Questions like, "Can I use it in my rental agreement?" or "Does it need to be followed?" may fill up your mind.
A sample agreement can help ease up your workload when tenants pile up and start applying to rent your property. But the use of this agreement is more than that.
That's why today we're going to discuss what's a sample rental agreement and how it can help you make your own rental agreement.
Using a Sample Rental Agreement as Reference
When beginning or developing your property management business you will need to develop a rental agreement that is customized to serve the rental properties you will be renting to tenants. Using a sample rental agreement is ok when you have limited properties to manage and the sample agreement addresses all the needs of those properties.
However, there will come a time when the unexpected happens, where a lot of tenants applications pile up at one time, all of them wishing they could rent your property. Your rental property business could expand rapidly making using a sample rental agreement obsolete.
Whatever the reason may be, the important part is that you should always be ready to cater to all these applying tenants with a customized rental agreement.
However, when you do not have a lot of time to prepare your agreement, you can just use a sample rental agreement template. As your rental business grows and expands into different properties with different needs you will still need to customize it to fit your rules on the property.
Prior to customizing and finalizing rental agreements for your properties, you may decide to use a sample rental agreement until a customized agreement is needed.
When evaluating if you need a customized rental agreement for your properties to let's first look at what a sample rental agreement is and how it can be used…
What Is a Sample Rental Agreement?
A sample rental agreement is a template that property managers use as a basis when writing the actual agreement for a tenant. It can usually be found all around the internet, but it can be readily available from a real estate company. Normally, it's not customized and contains the most basic and generic information regarding the contract for the rental property.
When you rent similar units or houses that all have identical needs you can easily edit a sample rental agreement to make it appropriate for your rental businesses. However, there are still guidelines that you need to follow to avoid violating the rental laws in your area.
These templates are mostly free, due to the fact that it is readily available for download from the internet. Although the terms within the samples are already included, it is highly advisable for you to modify them in accordance with your own policies. Since the sample rental agreement is a legal document it should be reviewed to make sure that it meets all legal a local rental laws where your properties are located prior to using it…
A Simple Guide on How to Write a Rental Agreement
New property managers have little to no experience in preparing rental agreements. Thus, sample rental agreements were created for the purpose of helping them in coming up with one.
We have prepared a simple guide that property managers can refer to when writing a rental agreement.
Research Rental Laws
The first and most important thing you need to do is do a research on your local rental laws before writing your rental agreement. This will serve as your foundation of knowledge pertaining to the subject matter. The internet will always be there to help, but if you want to ensure accuracy, it's better to contact a real estate attorney or other realtors to explain it to you.
In select states, a property manager can just call the courthouse to ask for a renter's handbook or copies of applicable acts. A copy of rental laws will give you an insight regarding different laws such as Landlord/Tenant Acts, Asbestos Acts, Lead Paint Acts, Mobile Home Acts, and Security Deposit Acts.
Write a Draft
If you're looking for a sample rental agreement online, it is advisable to check your local government's website first. See if your state requires a format in rental agreements. Standard rental agreements are available online from rental associations and legal document companies but are not state-specific.
Using a sample draft for a rental agreement is advisable to write a draft first. And before you start your draft, try researching your state and "rental agreement". The results of your research will show you the format that most rental business use in your area.
When completing your rental agreement draft it is recommended that you adopt a state or local sample rental agreement to start your draft. After customizing the draft to meet local rental laws you should have it reviewed to make sure it is legally enforceable and meets all legal requirements in your area
Include Information About the Property
Once you're done checking the rental laws and the required rental agreement format of your state, you can now proceed on making your own agreement. You can either give a detailed description of the property, or just include the address, and the name and address of the property owner.
Additional details regarding the property helps when issues, disputes or damages occur. Be sure to explain the rules and responsibilities of both sides for the rented property in the rental agreement.
Leave blank lines to make way for some details that you may want to add later on. This gives your rental agreement flexible to the terms.
Describe the Terms of the Rental Agreement
A rental agreement should include every important information about the tenant's residency. However, your terms should meet the minimum state and local rent laws requirements
In your draft, don't forget to include how many days of notice the landlord must give in order to terminate the agreement. Also, specify that the rental agreement only lasts for a month or will continue to be in effect after the end date of tenancy until a new agreement is negotiated. If the tenant decides to stay longer, use a lease agreement instead to better detail the use and responsibilities to the property over a longer term.
State the Consequences If the Lease Is Broken
Just like any kind of agreement, a rental agreement should also include the consequences if the lease ended early. It is important to put into detail as to what will happen when either of the parties break the lease. The rental courts normally rule when it comes to dealing with these disputes, and they usually refer to the rental agreement to settle the dispute.
This part of the agreement is sensitive. That is why you have to make sure that what you write in your document complies with local and state laws, especially those regarding eviction and/or agreement termination.
Here's an example of what you could include in your terms…
"The tenant may forfeit all or part of the security deposit for failure to pay rent, give proper notice, or fill out the full term of the agreement."
As a further way to document this, you may ask or add a section to initial or sign that this policy term has been discussed and agreed to in detail…
Specify the Payment, Security Deposit, and Fee Policy
Even if your state doesn't require you to include details about the rent payment, security deposits, and fee policy during the tenancy, it is common sense to include them for transparency purposes.
Make sure to indicate your preferred forms and payment options in the rental agreement. Don't forget to also include as to where the payments should be delivered to or sent. Being detailed about late fees or repairs that the security deposit will be used for is highly recommended as well…
Create a Repair and Maintenance Policy
Consider adding a repair and maintenance policy to your terms. This will further guarantee that the property is protected from any kind of damages.
Use the rental agreement terms to secure the tenant to agree to a repair and maintenance policy. Clearly specify when the tenant is responsible for repairing the rented property and when the repair issue will be handled by your property management firm. Also, include the tenant's options for resolving the problems regarding this matter.
Consulting your local and state laws will give you an in-depth understanding of the repair and maintenance terms. It will also give you an idea about the allowed responsibilities you can share with your tenants.
Include Additional/Optional Policies
The sample rental agreement only contains the basic terms. And so, you need to customize its contents depending on your needs. You can add any requirement or restriction to the rental property, as long as it's possible under state and local rental laws.
Some common terms you should include are policies concerning:
Pets,
Utilities,
Number of occupants,
Smoking,
Subletting,
Parking, and
Common area rules.
Review the Final Agreement
You're almost done with your draft utilizing and customizing a sample rental agreement! But before finalizing it, there's one more thing you need to do.
Prior to using it have it reviewed and approved by a real estate attorney familiar with local and state rental laws in the area your properties are located. Having the legal document finalized by legal review will help to avoid misunderstandings or legal challenges in the future when you begin to use it for your rental properties.
When your tenants sign the agreement after you finalize it, it will become a legal document. That means fixing any mistake or wrong information in it after finalizing the draft could cost you money and even affect the outcome of lawsuits filed against you.
To avoid this, consider consulting a real estate lawyer and other real estate professionals to review the final document, or even edit it for that matter. They will fix the agreement for you and suggest terms you might have missed. Proofreading the draft is also crucial so there are no errors.
Final Thoughts on Using a Sample Rental Agreement as Reference
In today's article, we talked about the sample rental agreement. The sample rental agreement is a template that many property managers utilize to quickly prepare the agreement within a short period of time. These samples are available on the internet and in local government offices or real estate companies.
From the sample, you can customize it to your own terms and conditions using the points mentioned in this post. From writing a draft to finalizing the agreement, you should be careful and meticulous on what to include.
Be sure to post your questions in the comments section below.
If you found value in this you will find value in A Level Up Property Management! Call or hit the link for a free property review!