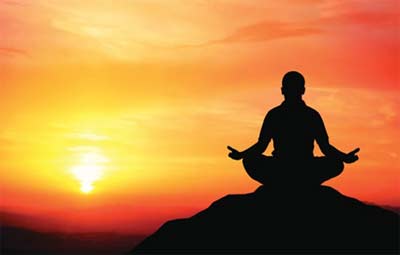 Investing in real estate is a highly lucrative option, and many of the wealthiest individuals in the country have included real estate investments in their portfolio in different ways. Through real estate investments, you can profit from a stable income stream, great tax deductions, equity growth on a leveraged asset and more. While there are many financial benefits associated with property investments, the unfortunate reality is that the daily management aspects associated with being a landlord can be burdensome.
In some cases, it even deters investors from taking advantage of the benefits that this investment option provides. While you could be a hands-on landlord, a better option is to drastically reduce your stress associated with investing in real estate by hiring an Arizona property management company to work for you.
The right management company will allow you to enjoy a passive income stream from your real estate investments and will assist with all aspects of managing your property.
Finding Quality Tenants
One of the most critical aspects of property management that will impact your bottom line as an investor relates to finding quality tenants to fill your vacancies. The best tenants may have a stable income and rental history, excellent credit scores and a financial ability to pay deposits and other expenses. There are many rental properties in the local area that vie for these tenants, but the best Arizona management company will take great steps to market the property so that it attracts tenants. Scheduling home tours at convenient times and encouraging the submission of a rental application are also important in this process. Your management team will also process rental applications and complete a thorough background check before presenting a tenant to you for final approval. From planning an effective marketing campaign when units are vacant to providing prompt, friendly service to prospective new tenants, your management team can make tremendous strides in locating the best tenants for your vacant units. Because vacancy erodes away the profitability of your investment, every effort is made to find a new tenant for your unit as soon as possible.
Processing Rent Payments
Once a tenant is in the home, the primary management task relates to processing rent payments and handling the financial aspects of running a property. A property management company will ensure that all rents are collected in a timely manner according to the terms of the lease. If payments are late, proven techniques can be used to encourage payment, and necessary late fees will be assessed and collected. In the rare event that a tenant needs to be evicted, the management company will handle all aspects of the eviction process and will work diligently to find a new tenant without delay. Financial management of the property also includes paying rental sales tax and other related expenses in a timely manner. This ensure that your investment remains in good standing.
Maintaining the Property's Condition
The condition of your property is critical for several reasons. It affects the desirability of your property and is essential in attracting quality tenants. It also affects property value as well as your ability to sell the property for top dollar at a later date. A property manager may tour units periodically to ensure that tenants are maintaining them in good condition, and he or she may also make periodic exterior inspections. Any needed work will be completed by in-house maintenance staff or by trusted contractors who charge competitive rates. Periodic upgrades may be suggested to you as well. The goal will be to find a balance between maintaining great property condition and bolstering your bottom line.
Handling Tenant Issues
With some tenants, you may rarely or never hear from them. They may make their regular monthly rental payments, and they may go about their daily life without issue. With other tenants, grievances may be common. Some have legitimate grievances, such as a broken appliance or a plumbing leak, that must be addressed quickly. Others may complain about how loud the AC is, a dog barking in a neighboring property and more. The job of a skilled property manager is to address the issues that can and should be addressed in a timely manner. Serving tenants well leads to decreased turnover and increased profitability.
Preparing Financial Statements
A 5 star google rated property management company will also work diligently to prepare you with timely financial statements. Many will provide investors with monthly statements so that they can monitor the cash flow and ensure that expenses are in line with their expectations. In some cases, these financial statements may serve as a basis for revisions in how the property is managed and maintained. The management company will also prepare a year-ending statement so that you can more easily file your tax return. The financial statements will be detailed and accurate, and your management company will make themselves available for questions about the property's finances as needed.
Assisting With Third Parties
There are many cases when third party contractors need to access the property. For example, a plumber may need to enter a tenant's unit to complete a repair. When you sell the investment, you may need your manager to work directly with the buyer's lender and real estate agents. For example, the lender may need a rent roll and copies of all of the current leases. Working with third parties provides you with a hassle-free experience during ownership and when selling the property.
The right property management company to hire in Arizona will provide you with a truly hands-off investment experience. You can spend your time and energy searching for future investments knowing that your current investments are well-cared for. While there are many property managers that you can hire in the local area, the right one will focus on improving your return on investment through property maintenance, tenant selection, rent collections and more. As you compare the different options available, pay attention to the services provided in each of these areas so that you make a more informed decision. A Level Up Realty has been a leader in the Residential Property Management. A Level Up Realty is focused on providing the best customer service while maintaining all aspects of a rental. Cal today for a no-pressure, free Rental Consultation. Given that every situation and property is unique, you'll want to speak with a representative to see how A Level Up Realty will help you. Contact our property management specialists today!