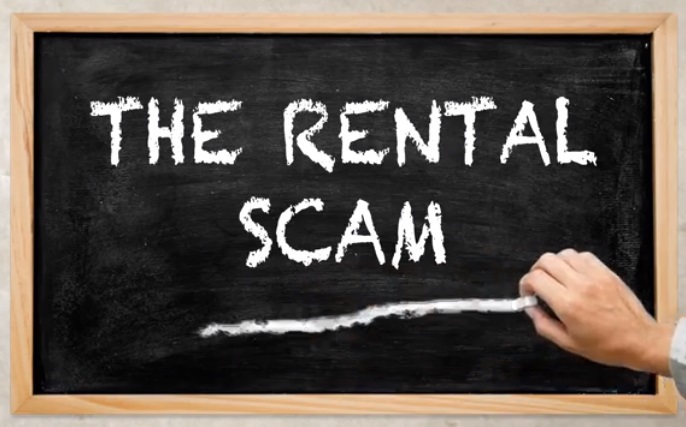 The reliance on e-commerce, social media and the Internet has given rise to con artists looking to scam unsuspecting victims out of money online. One area where scammers have found success is with those on the hunt for a property rental. But, renters are not the only victims of these scams. As a property owner, it's important to safeguard your property against rental scams in order to avoid misrepresentation of your property.
A Level Up Realty is committed to helping stop this type of scam, here are some tips.
How Rental Scamming Works
There are several different forms of rental scamming, but often a scammer will copy information about a legitimate house or apartment for rent from Craigslist, Trulia or another popular online directory and create a new listing for the house with the rental amount significantly lower.
When a prospective tenant contacts the scammer, they claim to be out-of-town and unable to show the property or meet in person. They often appear desperate to rent the place and use an excuse to explain the extremely low rent.
Next, the scammer asks the prospective tenant to fill out an application. After "approving" the application, the tenant is asked to pay the damage deposit and first month's rent. The "owner" promises to send the keys upon receipt of the money. As you might have guessed, the check is cashed and no keys are ever delivered.
How A Level Up Realty Protects Your Property
• Watermark Photos-A Level Up Realty LLC. watermarks property photos before they are posted online to prevent scammers from posting the photo and falsely promoting the property as their own. Signage from A Level Up Realty LLC at the physical property also reassures prospective renters that the property is leased and managed by a reputable company.
• Scan Online Listings- A Level Up Realty LLC scans its property listings online to aid in preventing impostor landlords from illegally renting out properties. In addition, for your own peace of mind you can set up a "Google Alert" for your rental property address to receive notifications when that address is posted online.
• Online Brand Presence-Linking online rental listings directly to A Level Up Realty LLC website helps put potential renters at ease and verifies the authenticity of a property. Scam artists typically don't take the time to make professional webpages or create fake property management businesses online.
Fortunately, due to our brand presence and strength and due to our systems and processes, A Level Up Realty LLC. has had minimal impact from scams nationwide. If you ever suspect foul play by a scammer, however, contact us right away and we'll take immediate action to safeguard your property! Call 520-332-4114 or hit the submission link today to level up your property management!