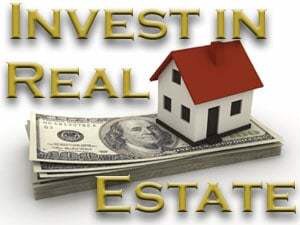 Many people include real estate investment in their long-term strategy to build wealth, and for a good reason. Investment properties can be an excellent source of income if executed correctly.
However, there are a number of factors to consider before choosing an investment property. Make sure that you look at the big picture when considering finances. Factor in recurring costs like interest, taxes, insurance, maintenance and unexpected repairs that can pop up.
Investors planning to manage their own properties should also consider the time, attention and availability necessary for tenants, as well. Hiring a property manager can greatly reduce the stress associated with having a rental property. They can also assist in things such as weighing the benefits of a rent increase or doing a cost-benefit analysis on property improvements. Owning an investment property requires a significant amounts of strategy and management.
When choosing a real estate investment, it is important to have a list of criteria you are looking for in a property. This will help your search become much more manageable. It can be helpful to keep in mind that potential tenants will be looking to make your property their home. There are a number of different things you will want to consider while looking. These could include, but are not limited to:
Location
Size of the property
Total lot size
Condition of the property
Number of units
Cap rate
Cash flow
Appreciation potential
If you are interested in owning real estate to rent out to tenants, it's important to consider how much time and money you want to put into that investment. A property management company can help keep your property profitable. A Level Up Realty Property Management has experience with managing properties around the Tucson Metropolitan area and we know which properties and areas interest the best tenants. Call A Level Up Realty LLC today 520-332-4114 or hit the link for a free quote!