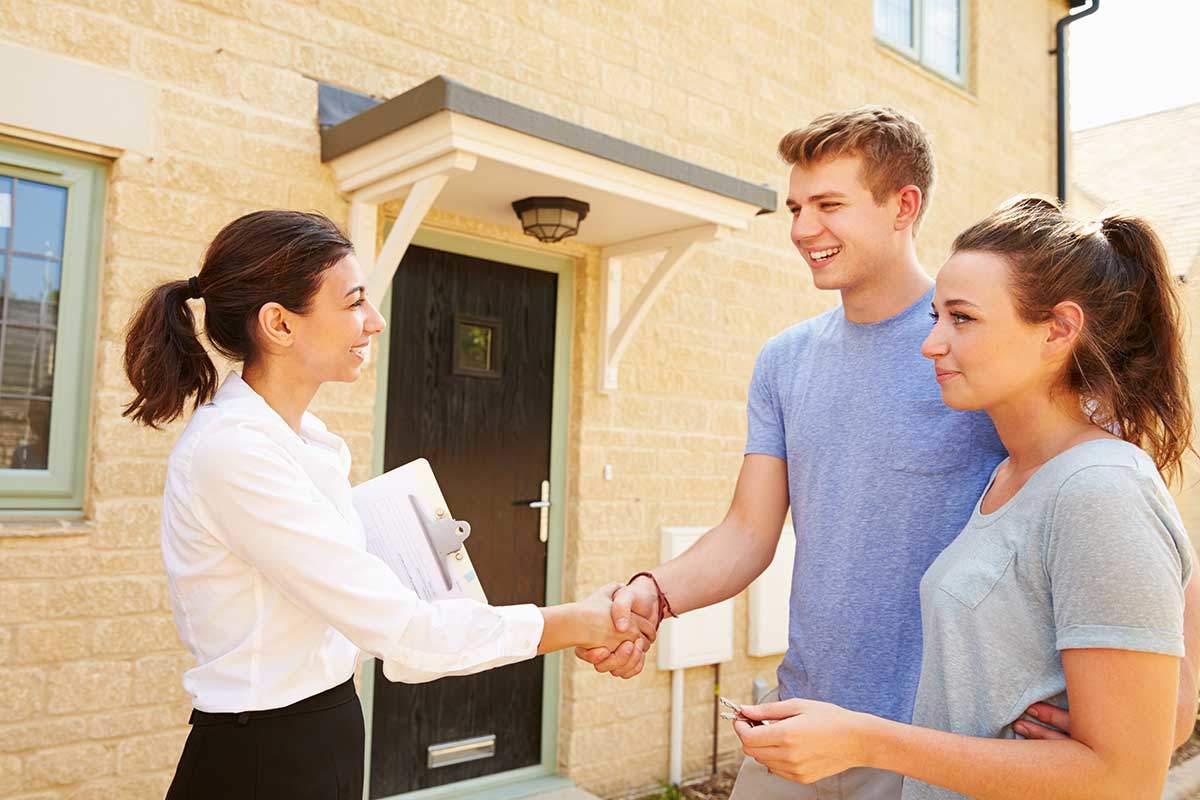 As a landlord, the chances are good that you sometimes spread yourself thin when you're involved in multiple projects and acquisitions in the Southern Arizona area. There are a ton of details to manage Real Estate Rental properties successfully, so organization and planning help assure that you achieve and maintain maximum tenancy rates.
Simplify The Search For Your Next Tenant
One of the most significant hurdles that property owners face is finding well-qualified tenants for their vacant properties. Not to mention the time and effort that it requires to screen potential renters, to show vacant properties, and to complete all necessary legal paperwork associated with new rental agreements.
Further, you need to market your property, adding another layer of complexity to your role of renting out investment properties.
A Level Up Realty LLC offers professional Property Management Services that allow our clients to focus on other things, while we take care of their rental property completely. The landlord does not have to deal with the hassle of the day to day tasks that come from renting out a property.
Our site offers a Rental Search for potential clients to browse available properties. With over 6,000 renter leads per month, we help put your vacant or soon to be available properties in front of the right eyeballs.
We specialize in everything from using professional real estate agents to find and screen the tenants, to getting access to licensed contractors to complete repairs or maintenance work, and providing clients with complete ROI projections and rental analysis.
Streamline Your Passive Income
It should come as no surprise that most real estate investors would prefer not to disrupt their busy lives with service calls, repair requests, and other details. Luckily, A Level Up Realty LLC offers a wide range of property management services to help clients meet their business objectives.
Our services include Maintenance Coordination, to arrange for prompt, experienced repair and maintenance services. Additionally, we offer 24/7 On-Call Services for any repair or maintenance emergencies that occur on your rental property.
Online Access to Property empowers potential renters to view the property online before scheduling a real tour, saving everyone's time. 3D Walkthroughs make seeing available property features easier than ever before.
We conduct many types of inspections including routine inspections and move out checks to assure that our rental homes are maintained and repaired as needed, removing the need for landlords and property owners to do this time-consuming task themselves.
Market Competitively
Regardless of outside forces in the real estate market, every real estate investor is well-served to market their properties competitively. By working with A Level Up Realty LLC, landlords and investors can discover how much their properties can rent for.
Factors such as rent amounts on comparable properties in the same neighborhood, the supply and demand for rental homes and properties, and the average length of time it takes for similar homes to get leased or rented are all considered in this equation.
Further, access to proprietary software helps investors locate other properties in the general marketing area that are ripe for acquisition. For investors, this valuable tool gives you a competitive edge over other REI professionals.
Free Consultation For Landlords and Investors
At A Level Up Realty LLC. we understand that each of our clients has unique requirements for their property manager needs. For this reason, we offer all potential new clients with rental properties a free, no-obligation Rental Consultation. Using the information we gather during this fact-finding call, our expert team will customize a management quote that meets the requirements of the customer.
Further, we'll offer advice and feedback on steps that you can take to maximize the returns on your residential rental properties in and around the Southern Arizona and surrounding communities.
We understand the beauty in simplicity. That's why we offer flat-rate pricing on our Full-Service management services. We work as your partner to assure that your portfolio of a single family or multi-family housing units have professional supervision in every aspect of the business.
After all, when our clients do well, and the tenant is happy with the home they are renting or leasing, everyone wins! We work on your behalf and are consummate professionals in every dealing with potential and existing lessees of your residential properties. We keep your people happy!
Fun Fact: Tucson is the second largest city in the Arizona with an estimated metropolitan statistical area of almost a million people! With more population growth forecast for the coming years, investing in Southern Arizona real estate market is a smart one! We help connect you with ideal tenants to get all of your home vacancies filled in a hurry.