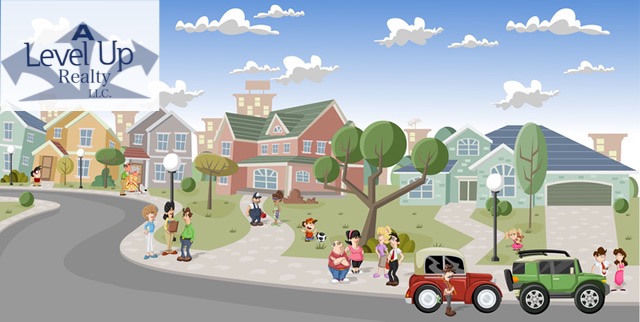 The pandemic has had little impact on the main reason residents renew their leases. Or, to paraphrase the lyrics in "Once in a Lifetime," the popular rock ballad most recently covered by David Byrne and Talking Heads, it's the same as it ever was.
As it has for eight of the last nine years, sense of community leads the latest list of the top five renewal value factors tracked by SatisFacts.
The other four main factors have varied widely since SatisFacts started taking the pulse of renters on a yearly basis with Ball State University in 2013. But currently, they are, in descending order, apartment appearance and condition, social media, community events and neighbors.
Notice that none of the five have anything to do with dollars and cents. Indeed, as far back as the annual survey's first year, sense of community has led the list. If a resident wants to talk about even a small rent hike, the report said its likely more about an experience-related issues than it is about money.
For comparison, apartment appearance and condition was number three in 2020, social media was fourth, and neighbors were fifth. Community events was sixth last year.
For this year's study, 2021 Top Drivers for Value: Residents, Communities and Value the public research university's analysts combed over 1.6 million resident surveys to determine the main factors people considered when deciding to renew their leases.
Back in 2013, after sense of community, the reasons residents were "very likely" to re-up were quality of maintenance, apartment appearance and condition, office staff dependability and community appearance and condition.
"Would recommend" made top five appearances in 2019 and 2020, but not in 2021. It was the seventh-highest value in 2018.
Heads and Tails Above the Rest
"BSU concluded that there was one topic heads and tails above the rest with the strongest correlation to those who said they were 'very likely' to renew," the report noted. "That one topic was the perception of value."
That finding prompted SatisFacts to try to determine which values were strongest. Interestingly, quality of maintenance and staff responsiveness, values which ranked highly in 2013, no longer make the list.
That's not because residents don't value those things, the company said. Rather, it's because renters now take them as givens, and they don't think they should have to pay more for them.
"Residents in 2021 now determine value based on how living at the community makes them feel and makes them look to the outside world," according to the report. "Residents want and need to feel connected to what's going on where they live. Having multiple avenues for residents to connect with you, having ready answers and speedy resolutions for their concerns go a long way."
SatisFacts' advice to owner/managers on this subject: "Treat residents like members of an exclusive club. It's rarely just the product or service that keeps a customer around."
Next to the sense of community, apartment appearance and condition came in second in this year's survey. "Ensuring that there is an overall level of comfort and that apartment features are in working order is paramount to longevity for your residents," the report concluded.
The advice here is to make sure repairs are timely and of high quality. "Avoid repeat visits and extended delays whenever possible," the report said. "Should extended delays be unavoidable, keeping residents in the loop with consistent updates and check-ins can assure them the team has not forgotten about them."
Social Media is Increasingly Important
Social media did not even appear in the top five list until 2016, but now it is a key to residents' perceptions about where they live. Consequently, landlords would do well to use social media to their advantage by highlighting residents.
"Brag about your residents. Make social media all about them. Highlight the resident experience so prospects can see what life is like at the community," SatisFacts recommended.
Social media also can play into an important factor that has been mainly shut down for the past year by the pandemic—community events.
"Teams who find creative ways to safely bring residents together will be highly rewarded this year," SatisFacts noted. "One of the best sources to find great ideas for resident events is social media. Follow other apartment communities and management teams to learn what others are doing."
Residents still pay a lot of attention to their neighbors, said the company, which measures residents on all manner of pertinent topics.
"Settling neighbor-related issues and reinforcing policies such as quiet hours, picking up after pets, and even what is appropriate for balconies/patios shows the entire community that the team is in place to make sure all residents experience the same level of comfort inside and outside of their homes."
Is It Money or Value?
SatisFacts also had some insight for owner/managers when the inevitable issue of price comes up.
"When a resident says the renewal offer is 'too expensive,' it could be financially motivated, as by a lost job, hours at work cut, or roommate moving out," it pointed out. "On the other hand, sometimes what a resident means when they say 'too expensive' is simply a question of value."
On the general topic of money, SatisFacts is blunt: "As we all can relate, there are businesses and services that we would willingly pay more for because of the perceived value. Whether it's a grocery store that has stellar service, or a hairdresser that you would follow to the ends of the earth, we do so because of what we get for our money."
"Residents are the same way. If you've ever had to meet with a resident to discuss a $10 rent increase, that's a clear sign that the real issue is experience-related and less about the dollar amount," according to SatisFacts.
The key takeaway: "It boils down to this. The perception of value in 2021 is driven by the resident's experience at the community."