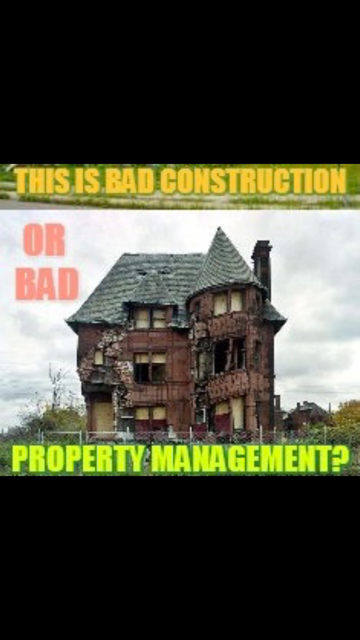 When you hire a property management company to oversee your real estate investments there is a lot riding on the line. And while a good property manager can be worth their weight on gold, a bad one can truly wreak havoc.
So how can you tell the wheat from the chaff BEFORE you hire them? Here are some tips:
Questions to ask:
How long have they been managing for?
What is their current vacancy rate?

Expect their current vacancy rate to be what you can expect in the future. It is helpful to compare this number from several firms.

Do they have their own maintenance crew?

So long as the fees are reasonable this is definitely a plus.

What kinds of property do they manage?

The fewer types of properties they manage the better as it allows for specialization. If they do manage multiple types of real estate ask which they specialize in before you tell them what kind you own.

Do they manage property exclusively or do they also provide brokerage services?

Again specialization is important, and while there are some competent firms that do both, there are also a lot of realtors who jump into property management as a side endeavor without fully committing the time and resources to mastering it.

How often do they send out checks and reports?

This should happen on once a month. Anything less is unacceptable.

How often do they have to evict tenants?

This is indicative of how well they screen tenants. Good property managers still deal with evictions, but at a less frequent rate than those that do a poor job screening.

What are their fees?

There is not a simple answer to this question. The management fee is the figure people usually focus on, but the reality is there are many other fees that can come up. Read more about property management fees.

How does their management contract address contract termination?

You should plan on reviewing their management contract with a fine tooth comb to ferret out important details like this. Read more about what to look for in the property management agreement.

Are they licensed?
Bad signals to look out for:
Unpleasant or unprofessional demeanor

Don't hire someone you don't want to deal with on an on going basis. The interview is where they are putting their best foot forward so its not going to get any better after you hire them. Also, think about the fact that this person is going to represent you to your tenants and their disposition will be a critical factor in their job performance.

Limited hours

Property managers are on call for emergencies 24/7/365. There is no 9-5 in this business. Additionally, firms that close on weekends will cost you a lot of money because of the lost rent from not showing your vacant units on weekends.

Lack of responsiveness

How long did it take them to get back to you after making contact? If they are hard to get a hold of or take a long time to get back with you then its time to move on. There is nothing worse than a property manager who is unresponsive. You should also test how responsive they will be to your tenants by calling their after hours tenant hotline and seeing who responds. You don't want your tenant to ever get an answering machine when they have a legitimate emergency that needs an immediate response.

Unwilling to provide references

This is a deal breaker. If they are not willing to let you talk to past clients you better off moving on.
One of the most important things you can do is to interview at least three property management companies. This is extremely important as it will give you a relative reference point for judging and interpreting what each is telling you. I can not over emphasize how important this step is.
Don't waste time and money on sub par Property Management Call, Text, Email it hit the link for a fast response from a licensed Property Manager!
520-332-4114